For 8 decades Fella have already been developing forage harvesting machines in close contact with the appliers. Skillful farmers all over the world have influenced the development of our technical superiority with their own experience and recommendation. In the special branch of forage harvesting technology, Fella are among the leading manufacturers all over the world today.
With a machine made by Fella you will purchase the safety of a robust machine designed for high output and permanent use combined with extraordinary working quality.
The Fella range of mowers, swathers and tedders are now available through the Dealer Network of Argo Industrial (Pty) Ltd.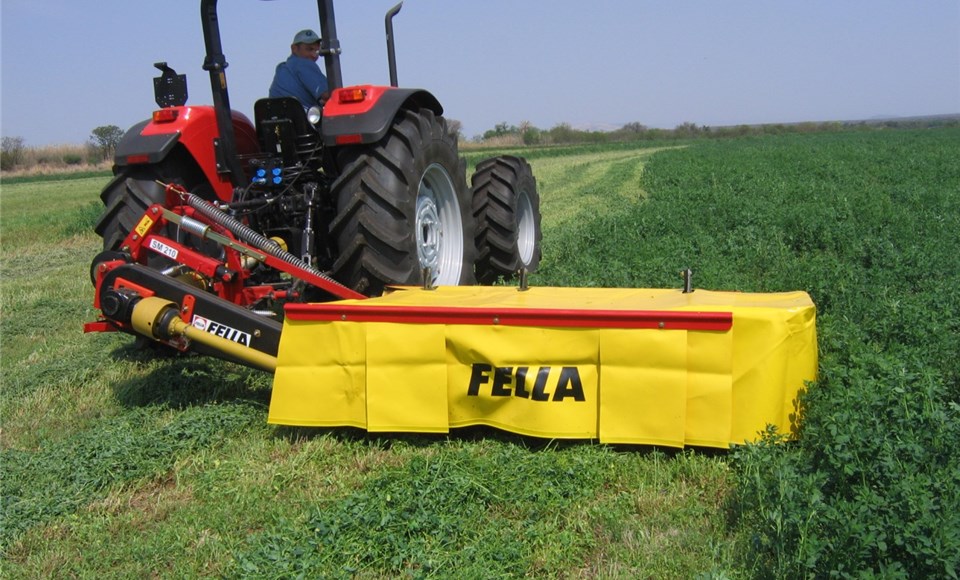 SM210
SM270
SM320
SM311
(Trans)
SM313(Trailed)
Three Point Mouting Cat
II
II
II
II
-
Operating Width m
2.07 m
2.55 m
3.00 m
3.00 m
3.00m
Capacity ha/h
2.40 ha/h
3.00ha/h
3.50 ha/h
4.00 ha/h
4.00 ha/h
Mower Discs
4
5
6
6
6
Knives per Mower Disc
2
2
2
2
2
Min Power Required kW
33 kw
45 kW
50 kW
65 kW
65 kW
PTO Shaft Speed rpm
540 rpm
540 rpm
540 rpm
1000 rpm
1000 rpm
Roller conditioner
OPT - RC211
OPT - RC271
-
STD
STD
Spreading Unit
STD
STD
STD
STD
STD
Free Running Clutch
STD
STD
STD
STD
STD